Garages
Suburban Hospital Phase 1 Parking Garage
This seven-level parking garage encompasses 343,000 SF and provides 1,110 parking spaces. The design was cast-in-place and featured post-tension long-span bays. Each level, five above and two below grade, was reinforced with mild steel and post-tension cable. 
Details
Construction of concrete foundations, columns, walls, and elevated decks – each of the walls, columns, stairs, and elevators at the roof line were fitted with protected thread couplers at all vertical rebars to allow for future vertical expansion of the garage.
Extensive measures to control shrinkage and movement of the post-tension decks – this included the placement of the outside perimeter foundation wall 28 days after placing and stressing the first elevated deck. These walls were double-sided and spaced approximately six feet off the face of the sheeting-and-shoring system. This six-foot gap was later filled with Geo-Foam block fill after the building was topped-out and the walls achieved strength.
Connection between the shear walls in the middle of the building and the elevated deck – contained sleeves at the rebar dowels and a bond-breaker. Grouting of the sleeves occurred 14 days after slab stressing, which allowed for the placement of the next lift. The engineer prescribed this to alleviate future exterior forces on the foundation walls. 
summary:
Category: Garages, Infrastructure
Location: Bethesda, MD
General Contractor: The Whiting-Turner Contracting Company
Delivered: 2017
CY: 15,000
SSFS: 290,000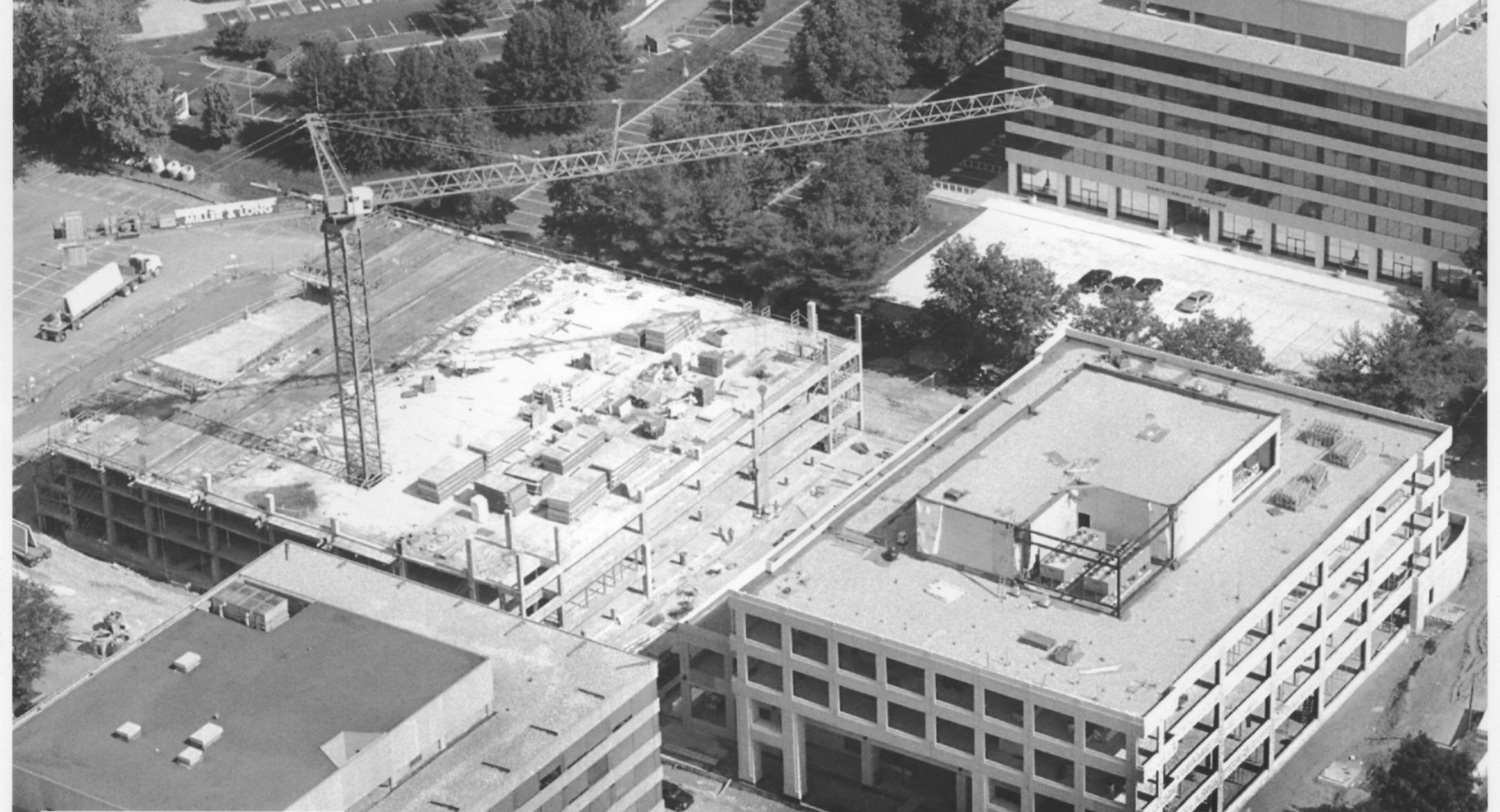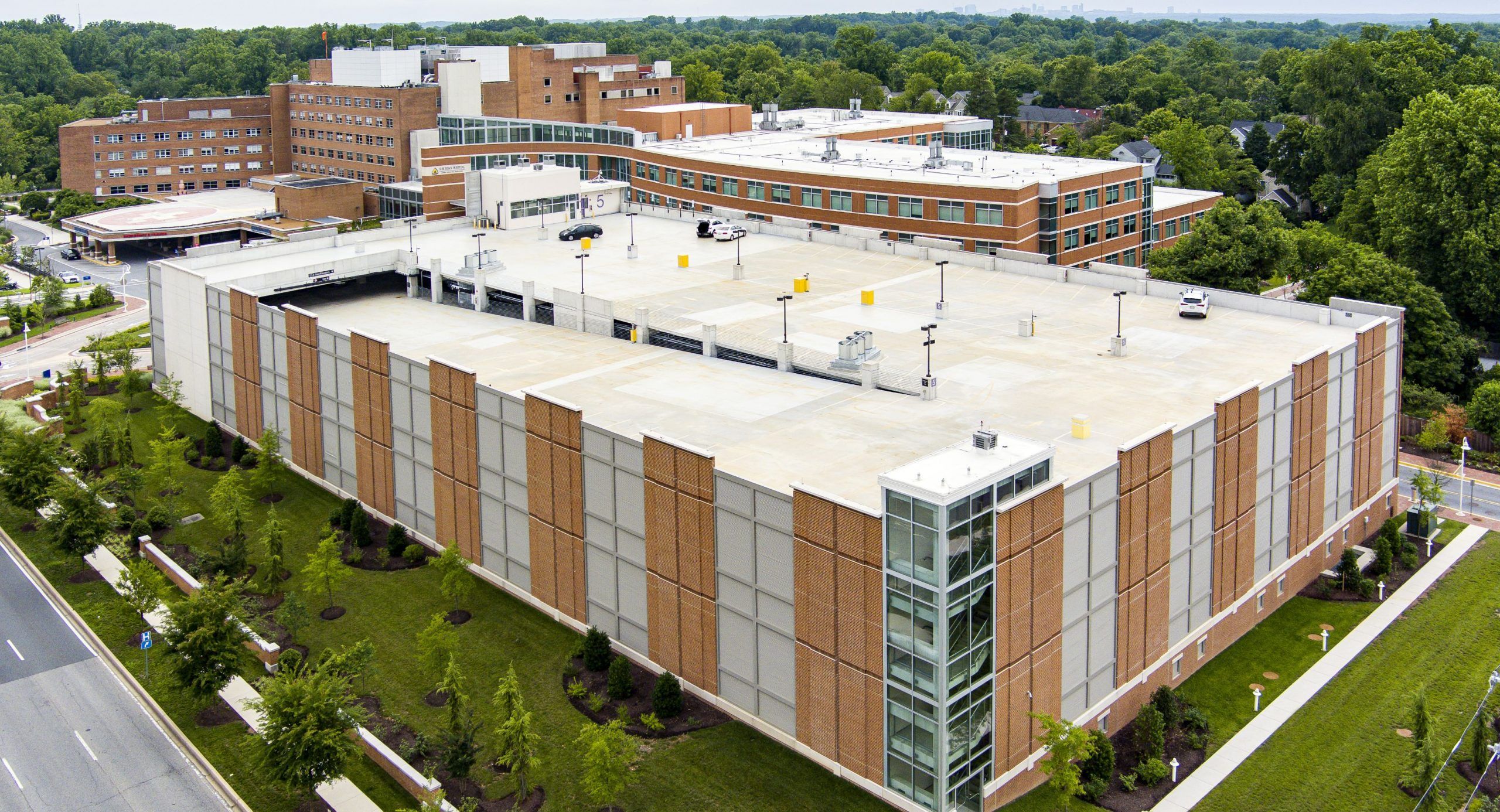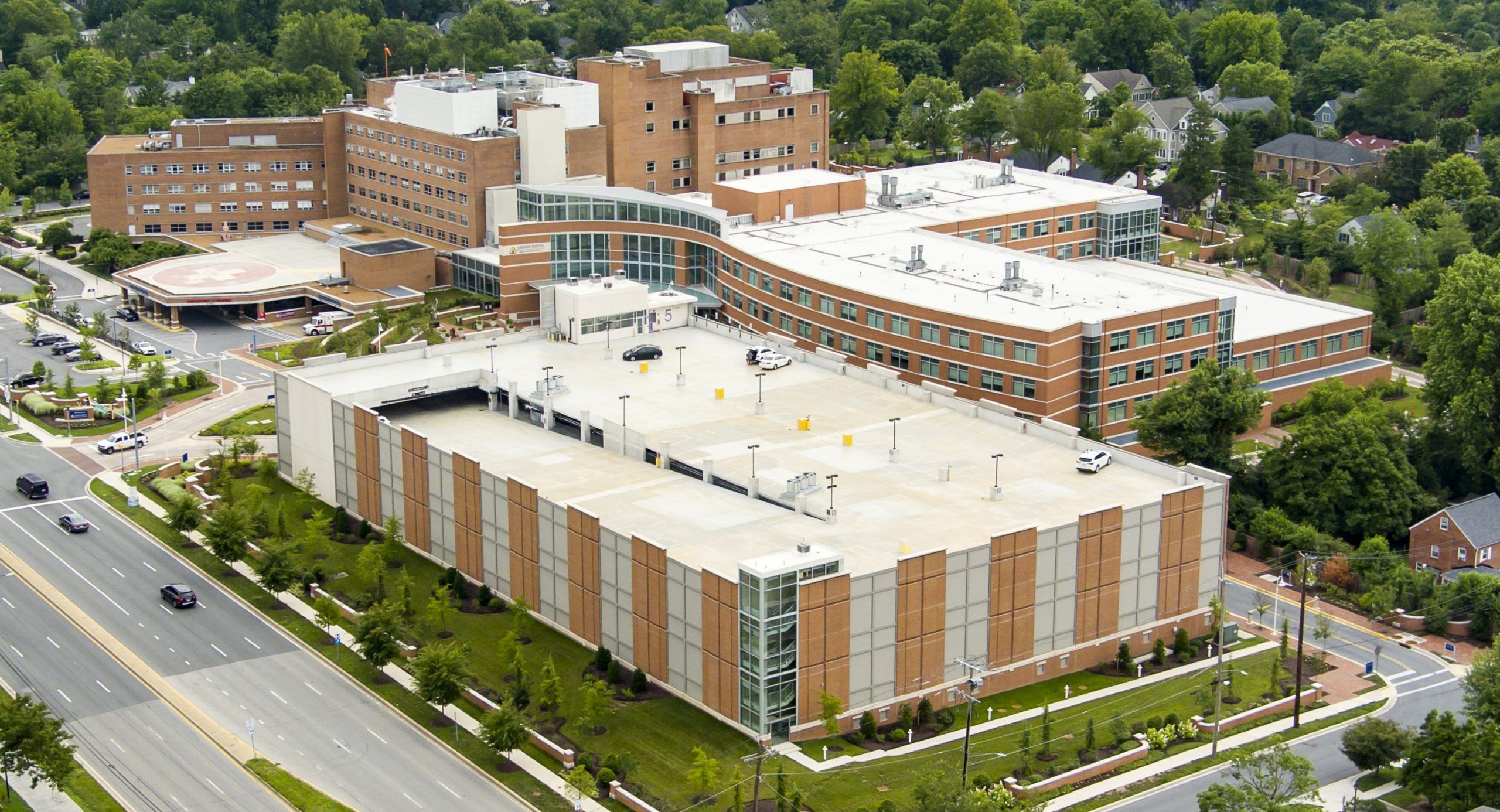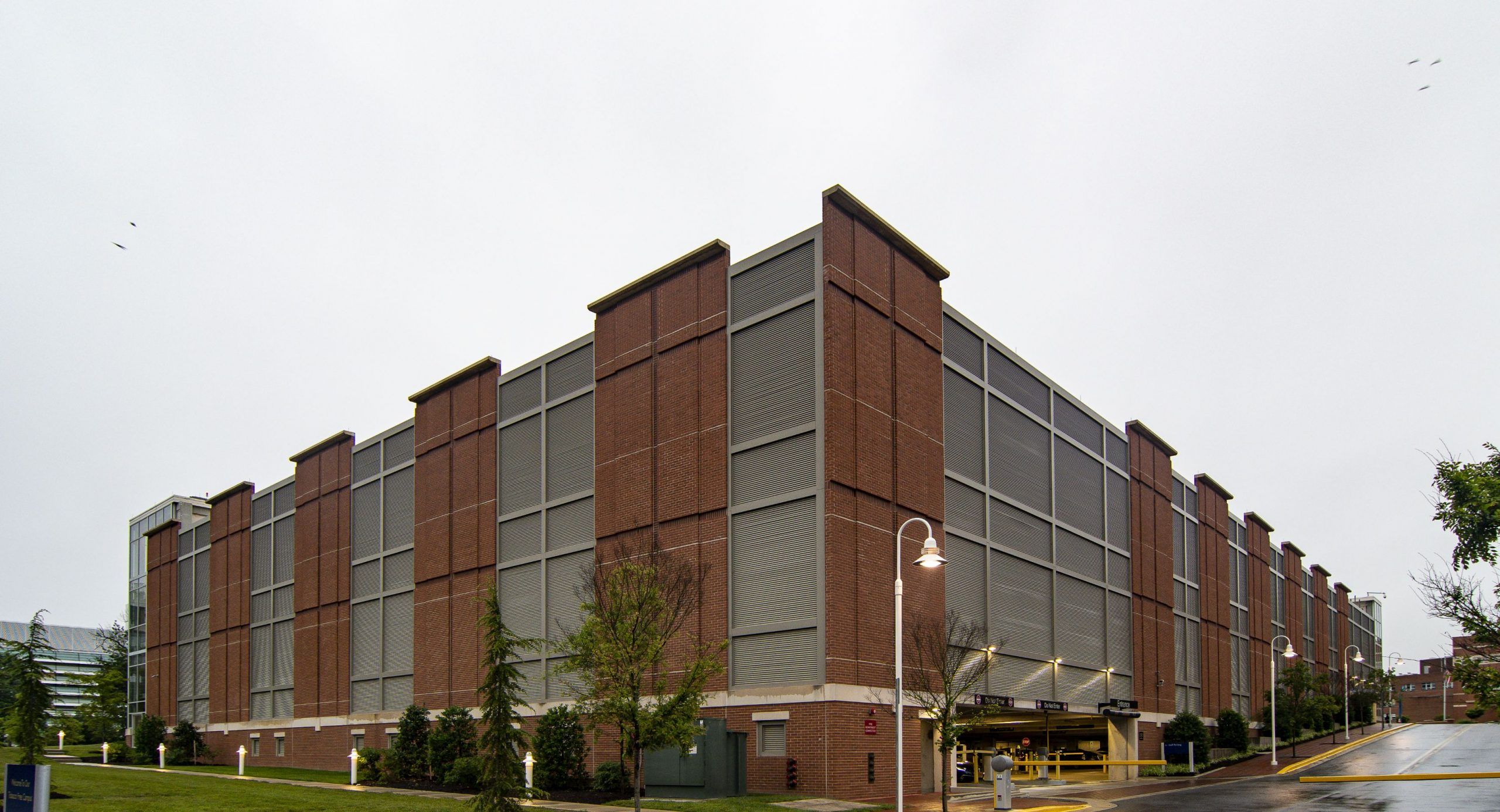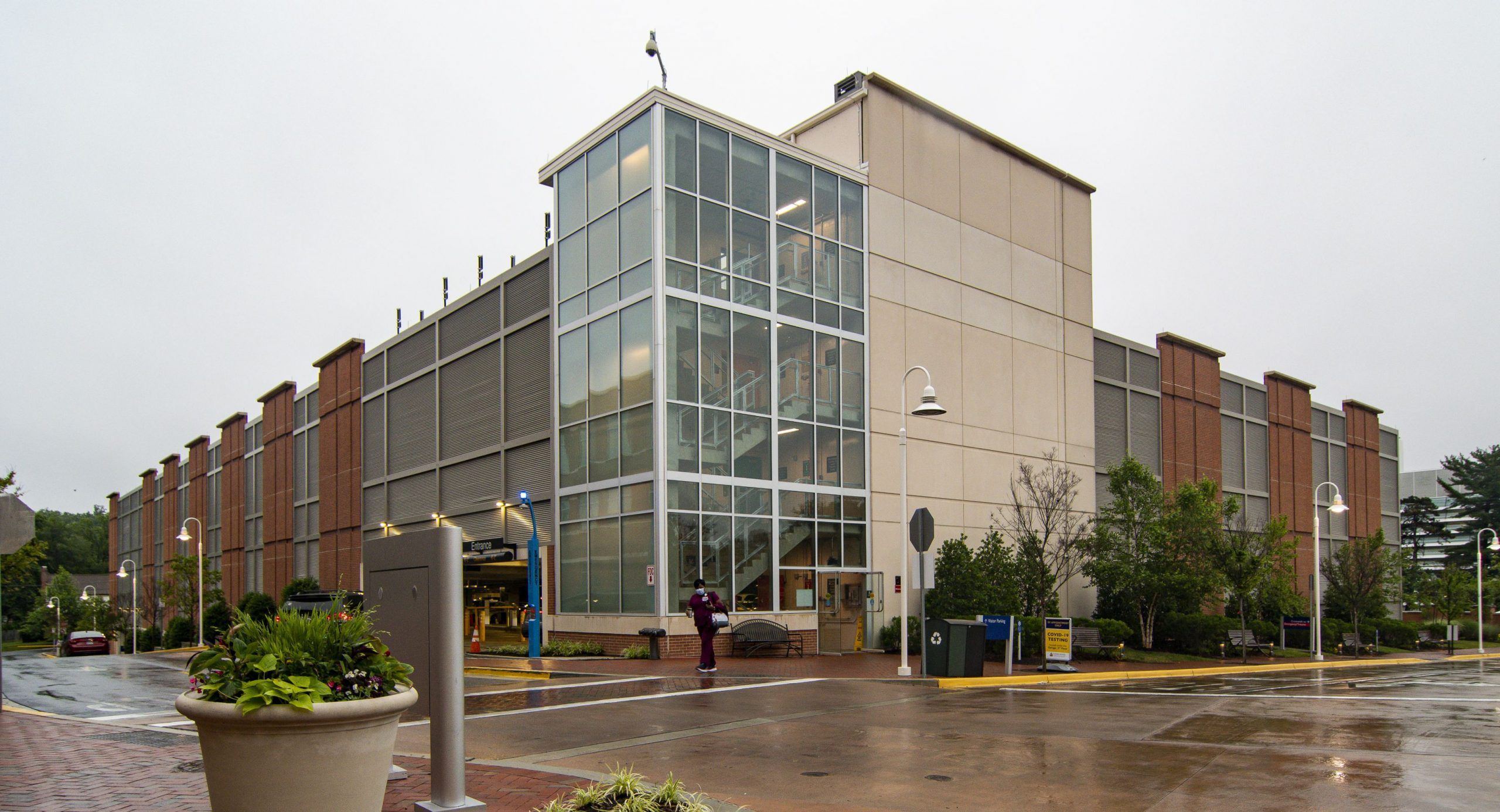 ---
Featured Projects
1900 Reston Station Plaza