The Boro site consists of four structures:
Rise –

32 stories, 400 apartments

Bolden –

14 stories, 133 apartments

Verse –

25 stories, 140 luxury condominiums

Loft –

75,000 SF five-story office building with distinctive features such as column drops, open stairs, underground parking, and high ceilings.
All three residential towers are interconnected via an outdoor amenity space. The project has a foundation consisting of mat slabs with thicknesses of up to five feet, spread footings, and slab on grade. The Boro features two below-grade parking levels, followed by street level retail, and seven additional levels of above-grade parking. At the ground floor, a 65,000 SF grocery store anchors the retail space.
Details
Massive scale – four tower cranes and four superintendents were required, which involved extensive collaboration and coordination. One senior lead superintendent oversaw the entire operation with three other superintendents who directed the more detailed aspects of the project.
Four projects in one – work was performed on each building simultaneously. 
Aggressive 70-week schedule – completed by a crew of 250 workers.
Extensive coordination – work among the four tower cranes, concrete batch plant, concrete trucks, and as many as three concrete pumps required tight coordination.
Materials availability – once the ninth-floor podium was complete, the structure split off into three towers each requiring its own work crew.
summary:
Category: Mixed-Use, Multifamily
Location: Tysons, VA
General Contractor: Clark Construction
Delivered: 2018-2019
LEED: Silver
CY: 92,000
SSFS: 1.8 million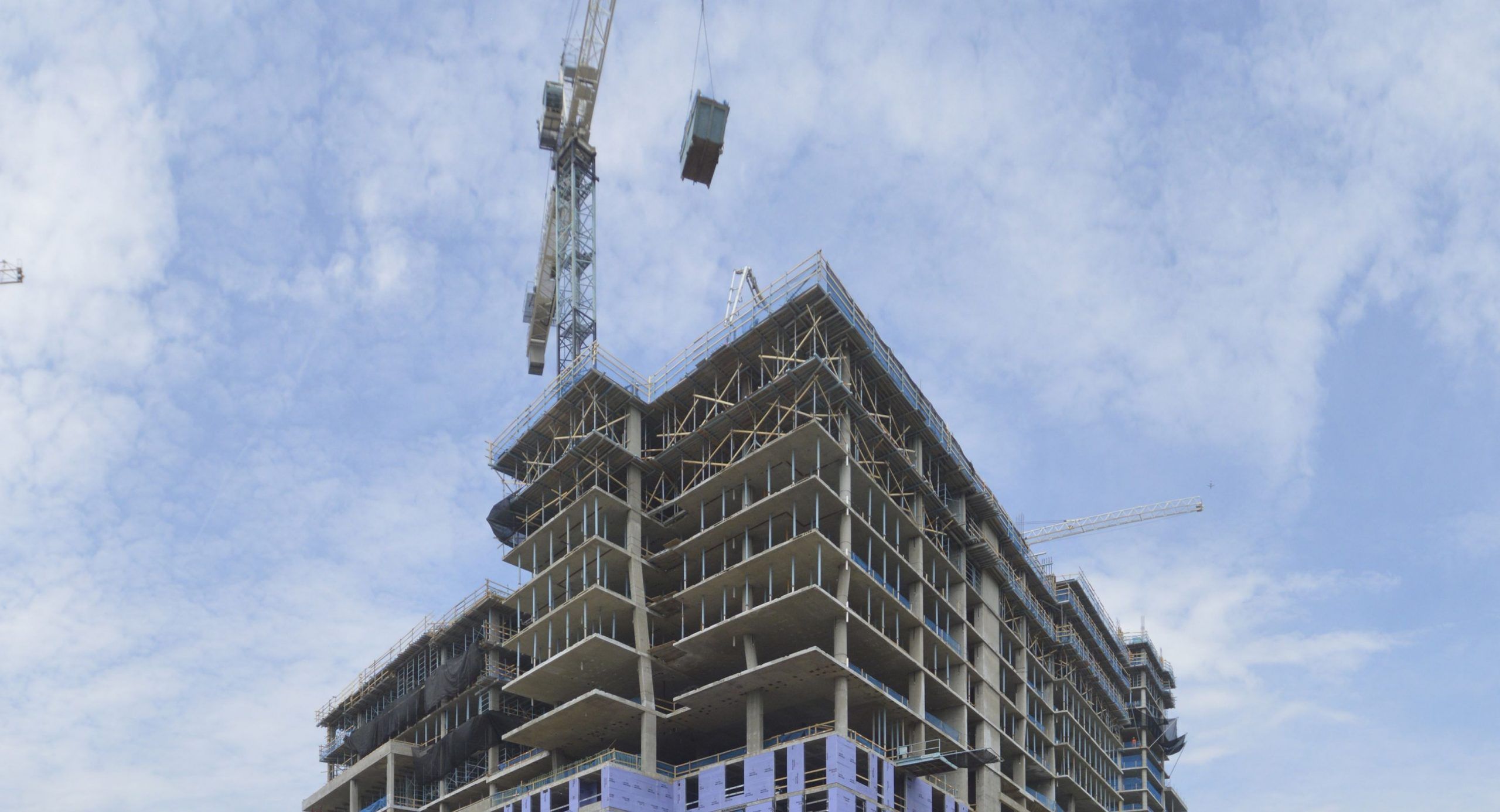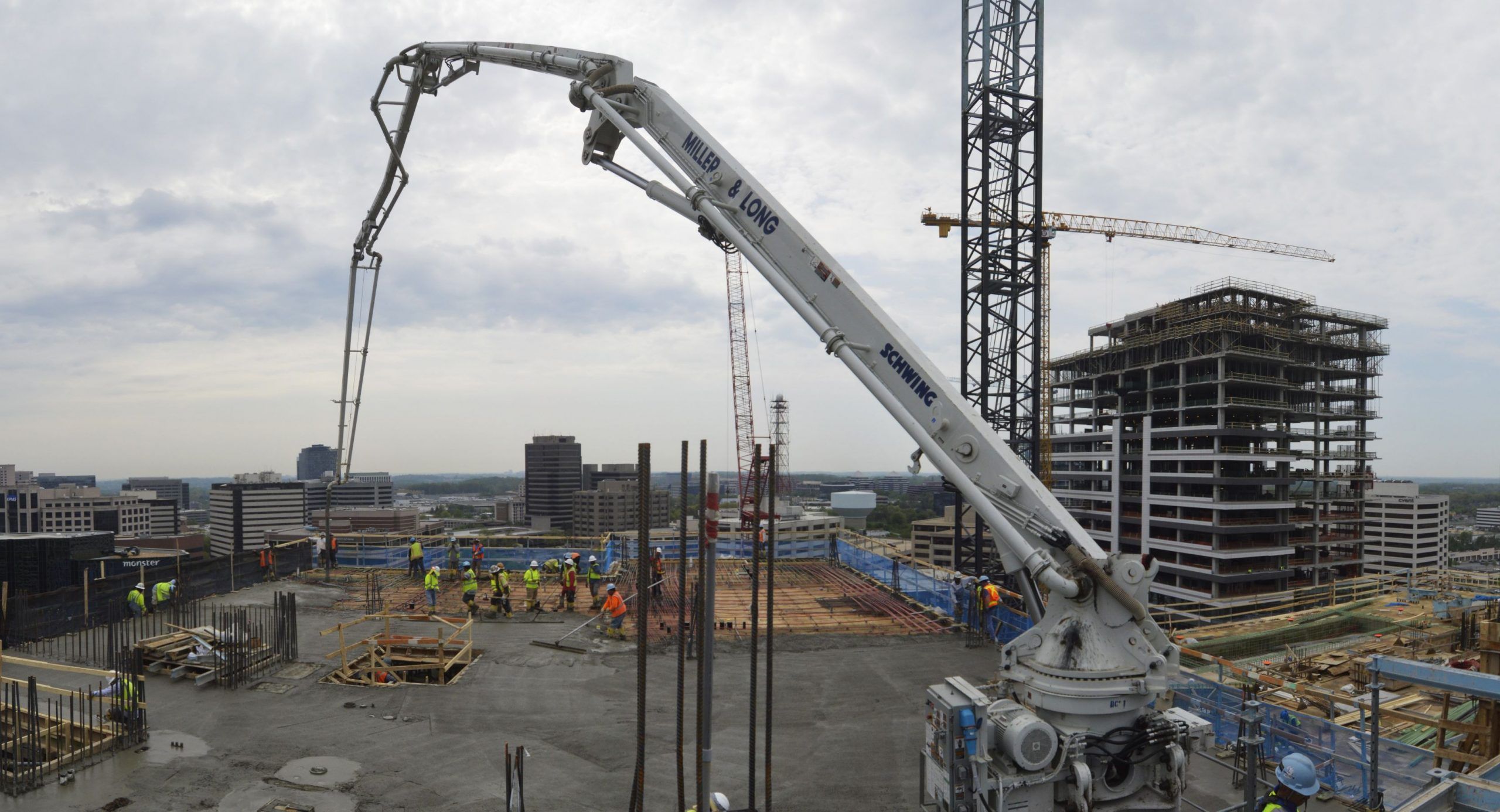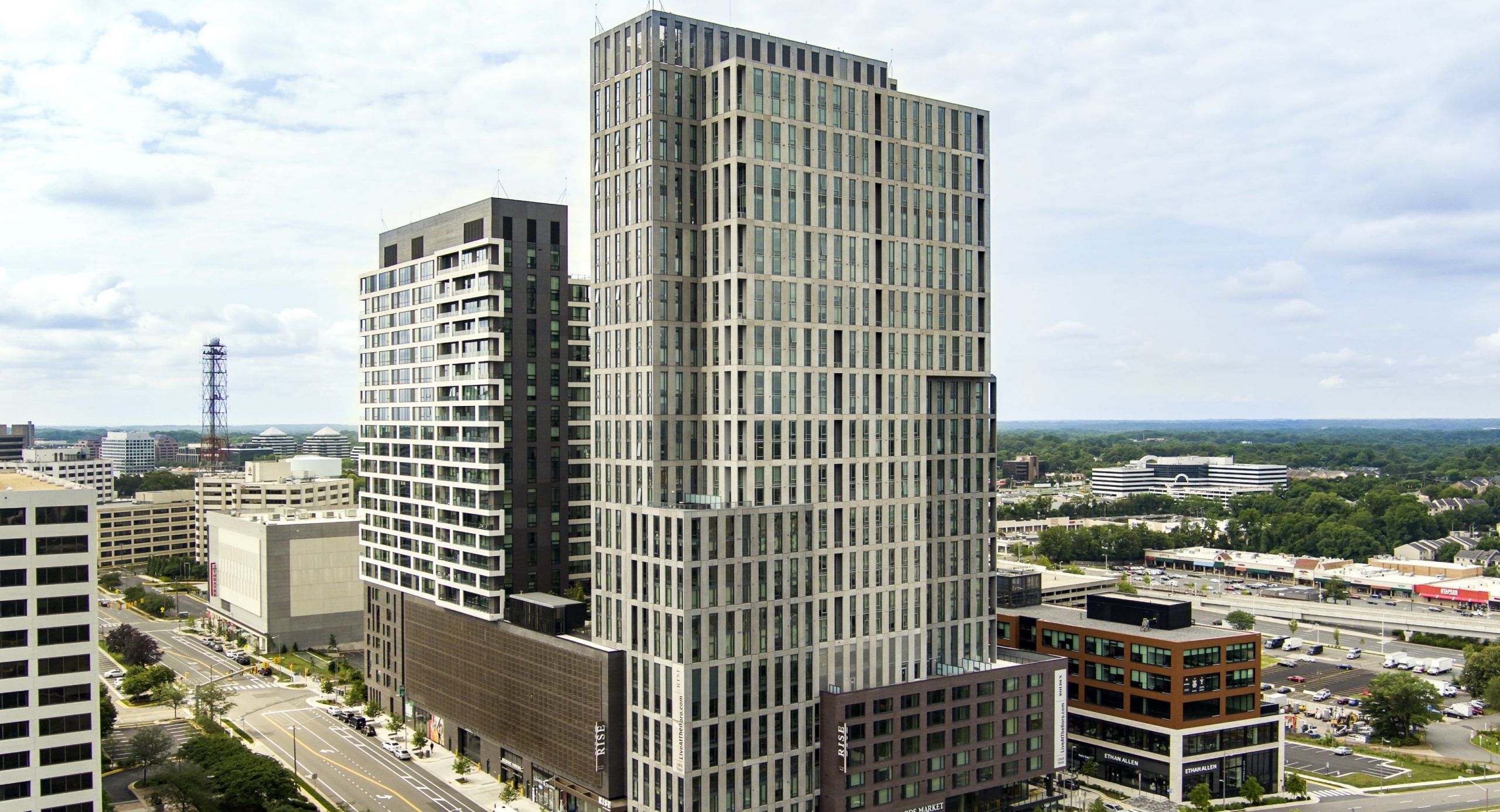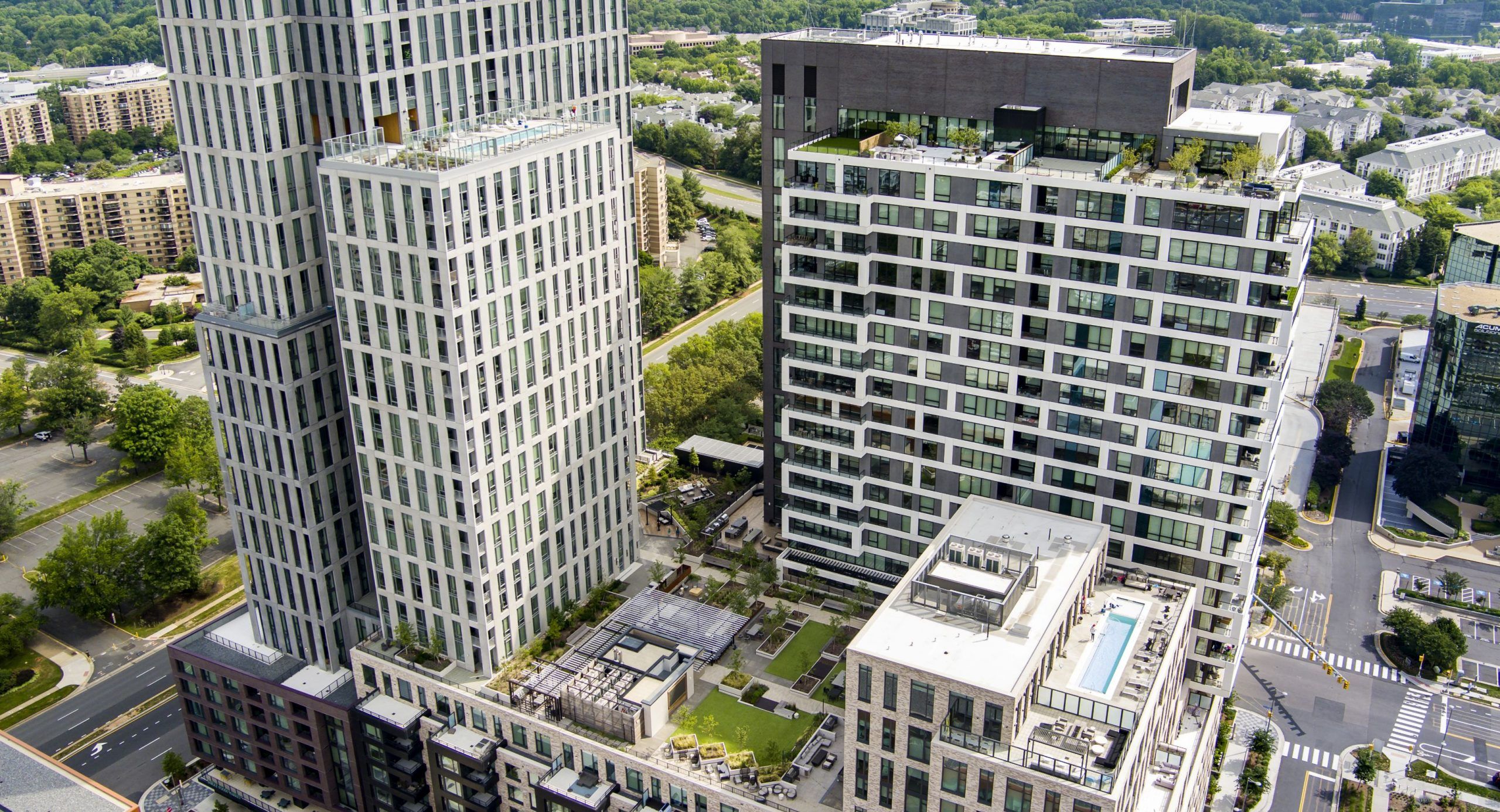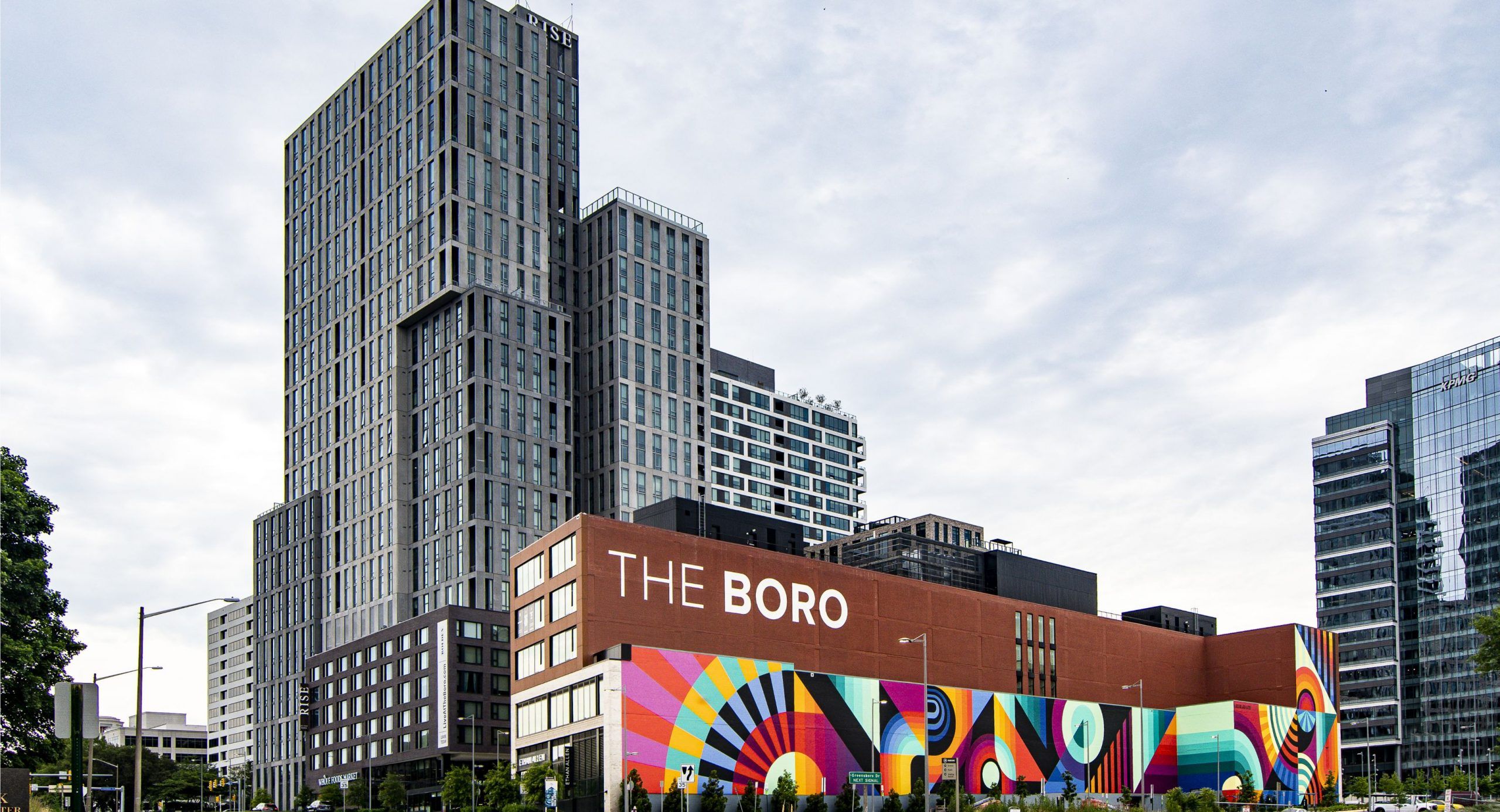 ---
Featured Projects
1900 Reston Station Plaza