Office Buildings
1900 Reston Station Plaza
The quantity of exposed architectural concrete defines the bold industrial look of this office building. Situated atop the eight-level parking deck podium of the Reston Station Metro Silver Line, the post-tension building rises 17 floors and features a 13,000 SF roof above the podium slab on the second level. 
Details
Architectural column feature – there is a series of 3' square architectural columns that rise on the east and west faces of the building at 79-degree angles and crisscross at level nine, joining up again at the roof. These were constructed utilizing specialized panelized forms, dense rebar, and a high quantity of mechanical couplers.
High level of craftsmanship – the real challenge of the project was the "tree columns" at the north end of the project. Each of the two sets of tree columns started with a common 4' x 5' base. From that point, three columns, two that measured 4' x 4' and one that was 4'x 4' x 6', diverged in different angles to support the 40' cantilevered slab at the sixth level.
Cantilevered floors – every floor was required to cantilever on both the north and south sides of the project by two to three inches. The greatest section of the cantilevered slab was on the sixth floor where 40' of decking had to be supported by 65' of high-load scaffolding. 
summary:
Category: Office Buildings
Location: Reston, VA
General Contractor: Davis Construction
Delivered: 2017
LEED: Silver
CY: 18,500
SSFS: 383,000

award:
American Concrete Institute – Excellence in Construction Award
Associated Builders and Contractors Metro Washington & Virginia Chapters – Award of Excellence
Washington Building Congress – Craftsmanship Award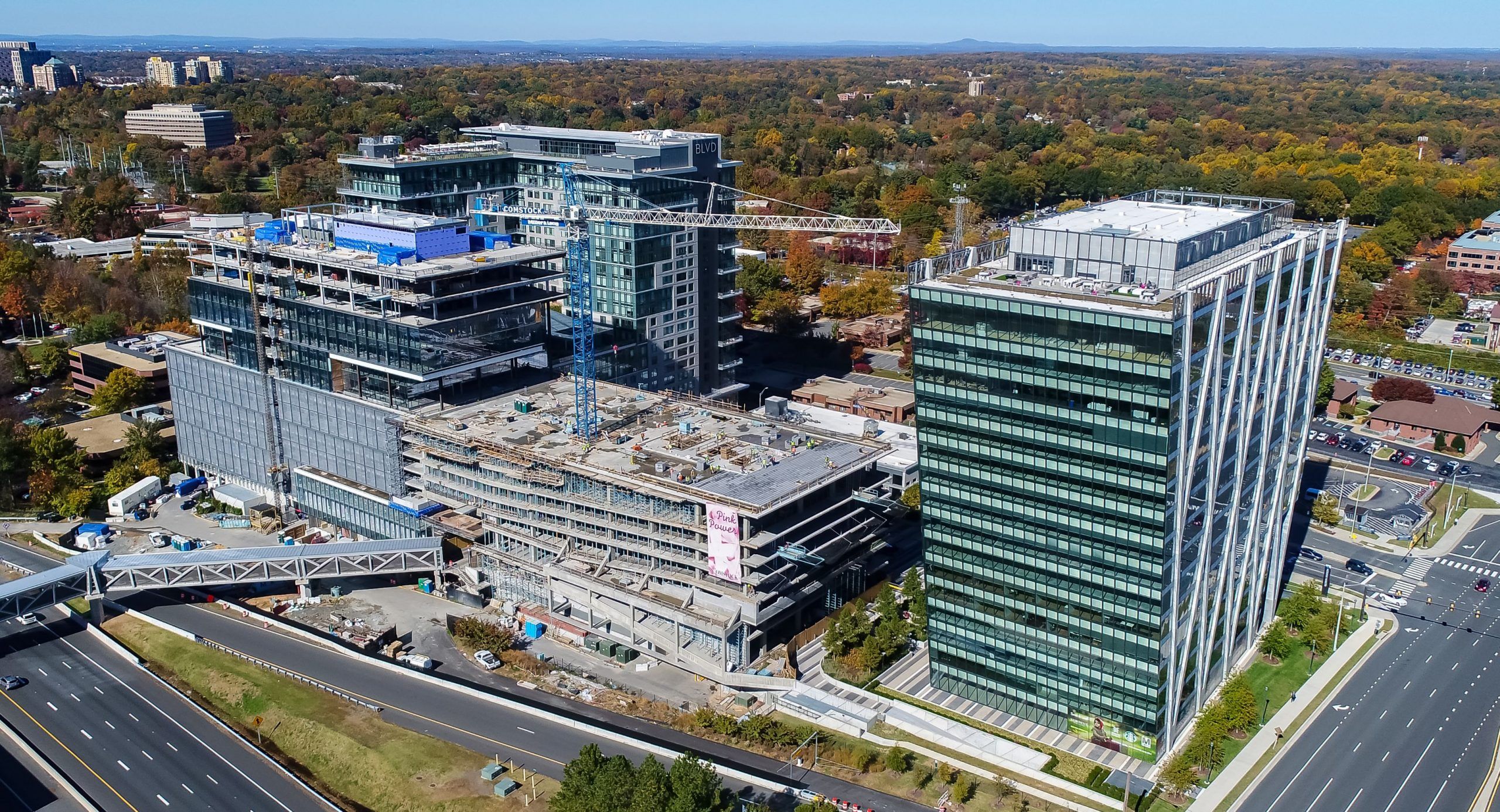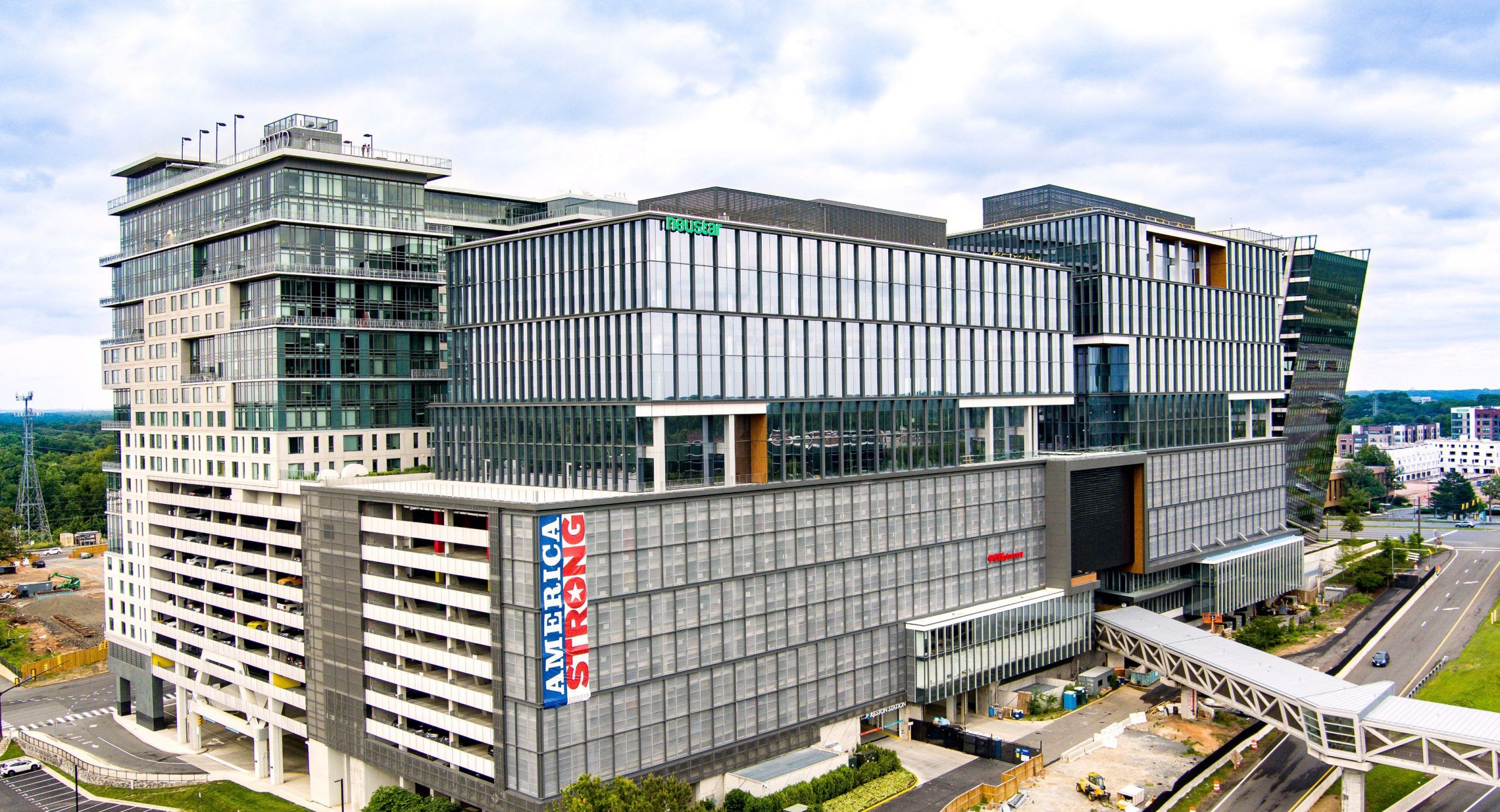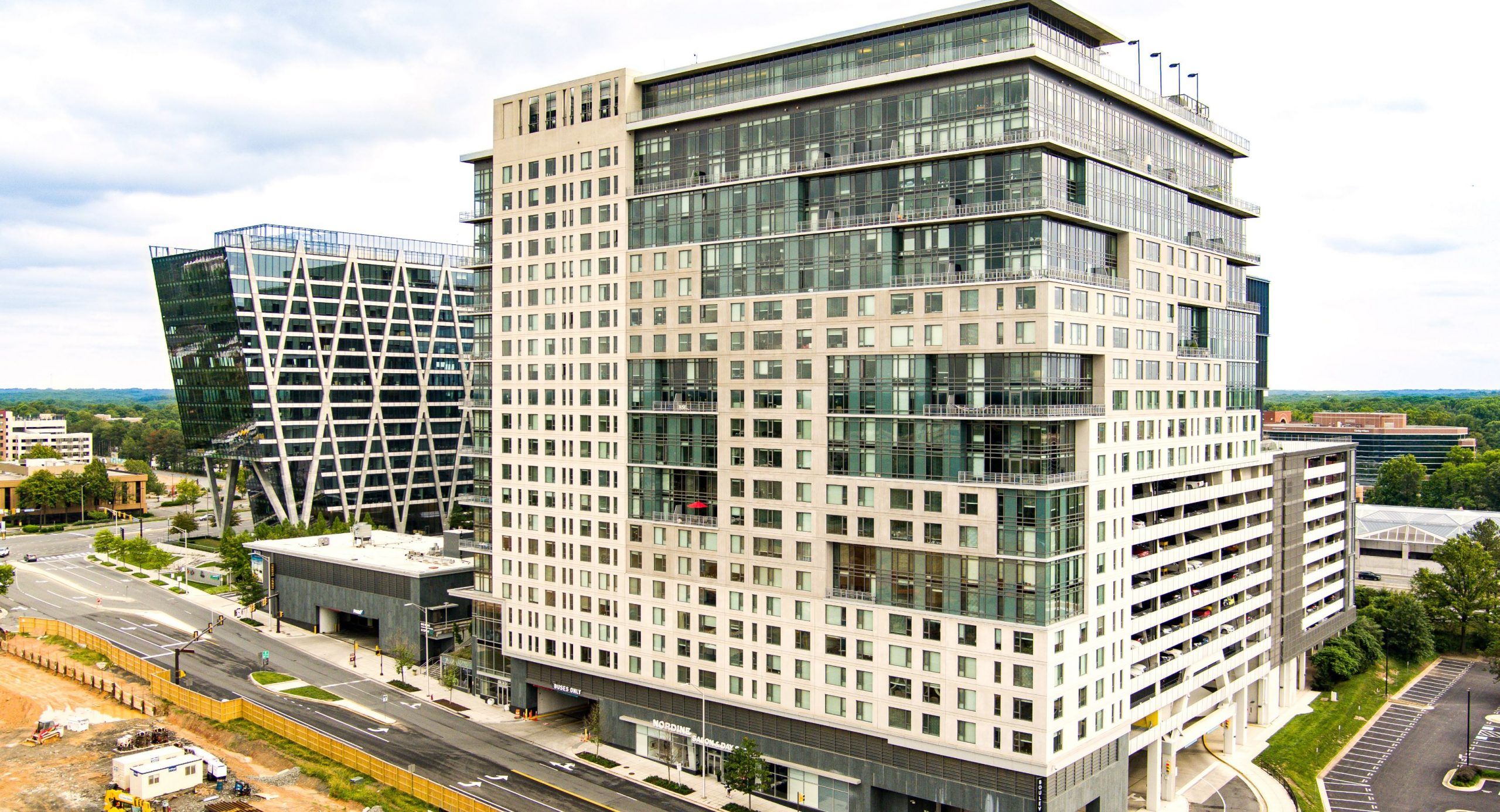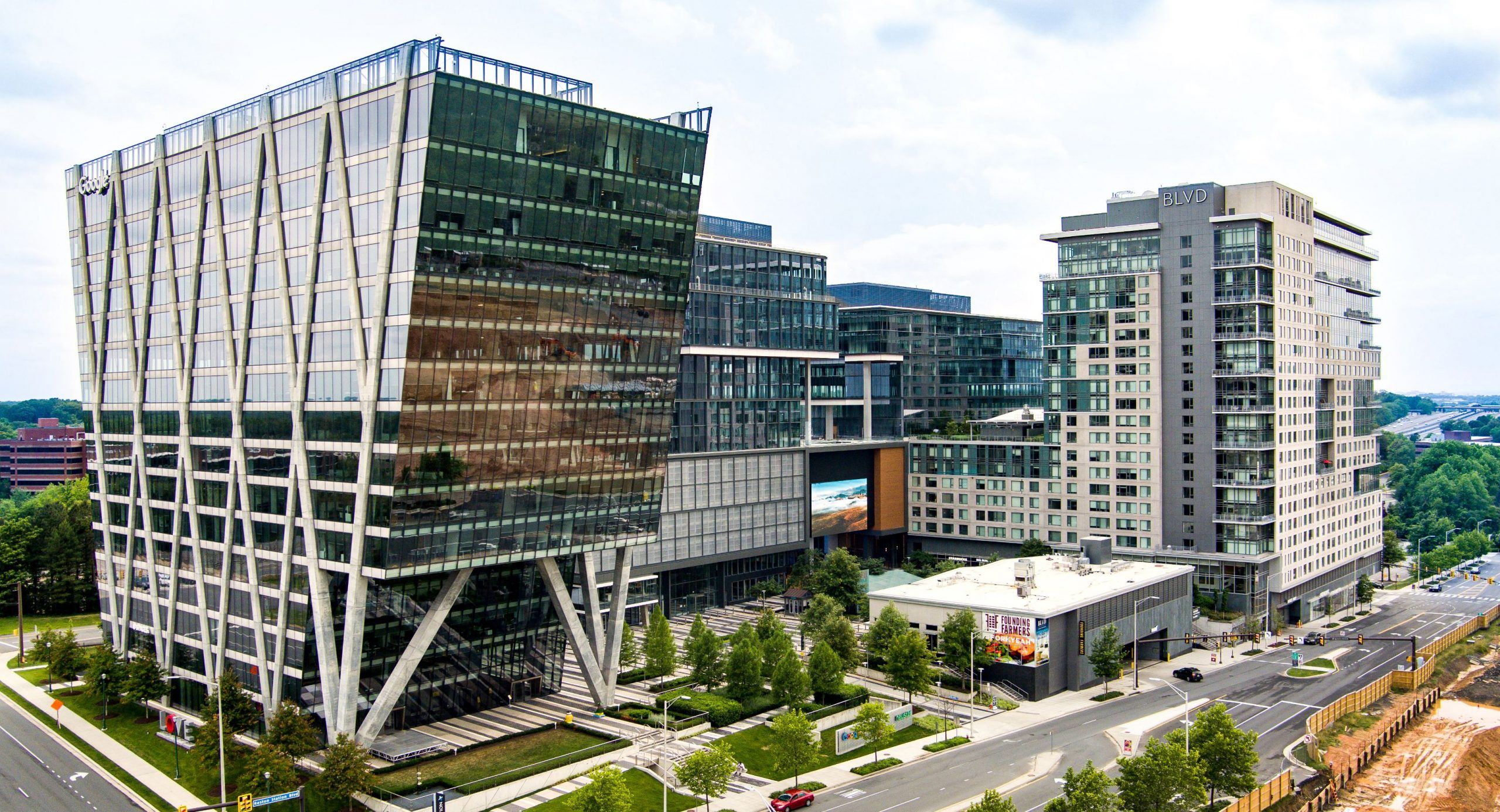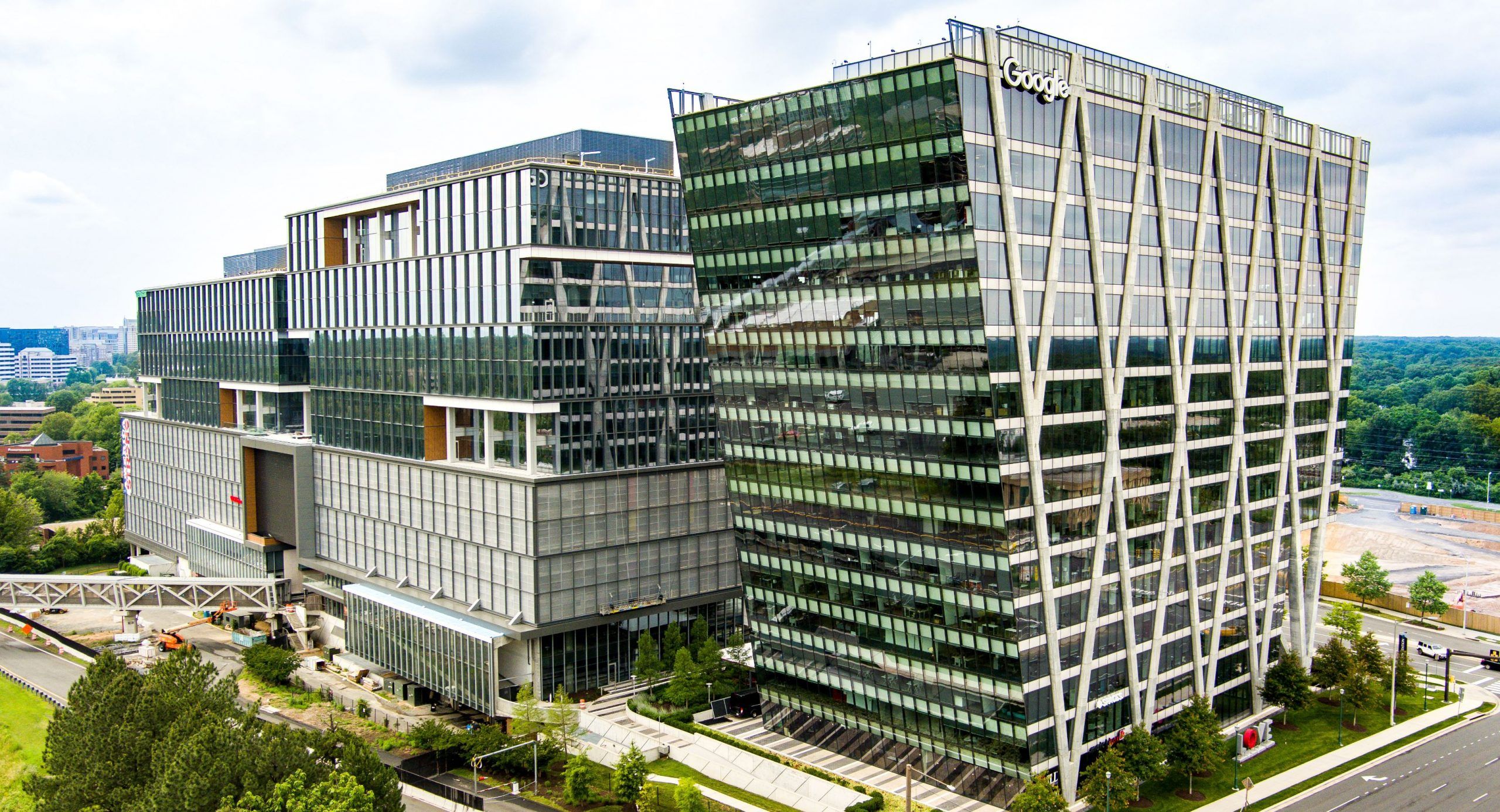 ---
Featured Projects
Upton Place, 4000 Wisconsin Ave., NW