Garages
NIH Utility Vault and Patient Parking Garage
Careful planning and strict design requirements were key to creating this unique structure, which provides the infrastructure for several additional buildings that will aid in National Institutes of Health (NIH) research and development. Along with a parking garage for more than 650 vehicles, the building includes a utility vault to house fuel tanks and generators.
Details
Parking garage – cast-in-place structure consists of six floors above grade.
Three-floor utility vault – houses generators and transformers.
Fuel vault – houses six diesel tanks, each with a capacity for 10,000 gallons of fuel.
Architectural form-lined walls – surrounds the project and incorporates a high level of finish in various locations.
Utilities for the surrounding buildings were buried under the job site – requiring extensive coordination to avoid disrupting the foundations of the existing underground structures.
Deeply buried electrical pull rooms and tight limits of the job site – limited our flexibility around the staging of material deliveries.
Onsite batch plant – helped ease the material delivery challenges, enabling the production of most of the concrete directly onsite.
summary:
Category: Garages, Infrastructure
Location: Bethesda, MD
General Contractor: Coakley & Williams Construction
Delivered: 2022
CY: 17,000
SSFS: 244,000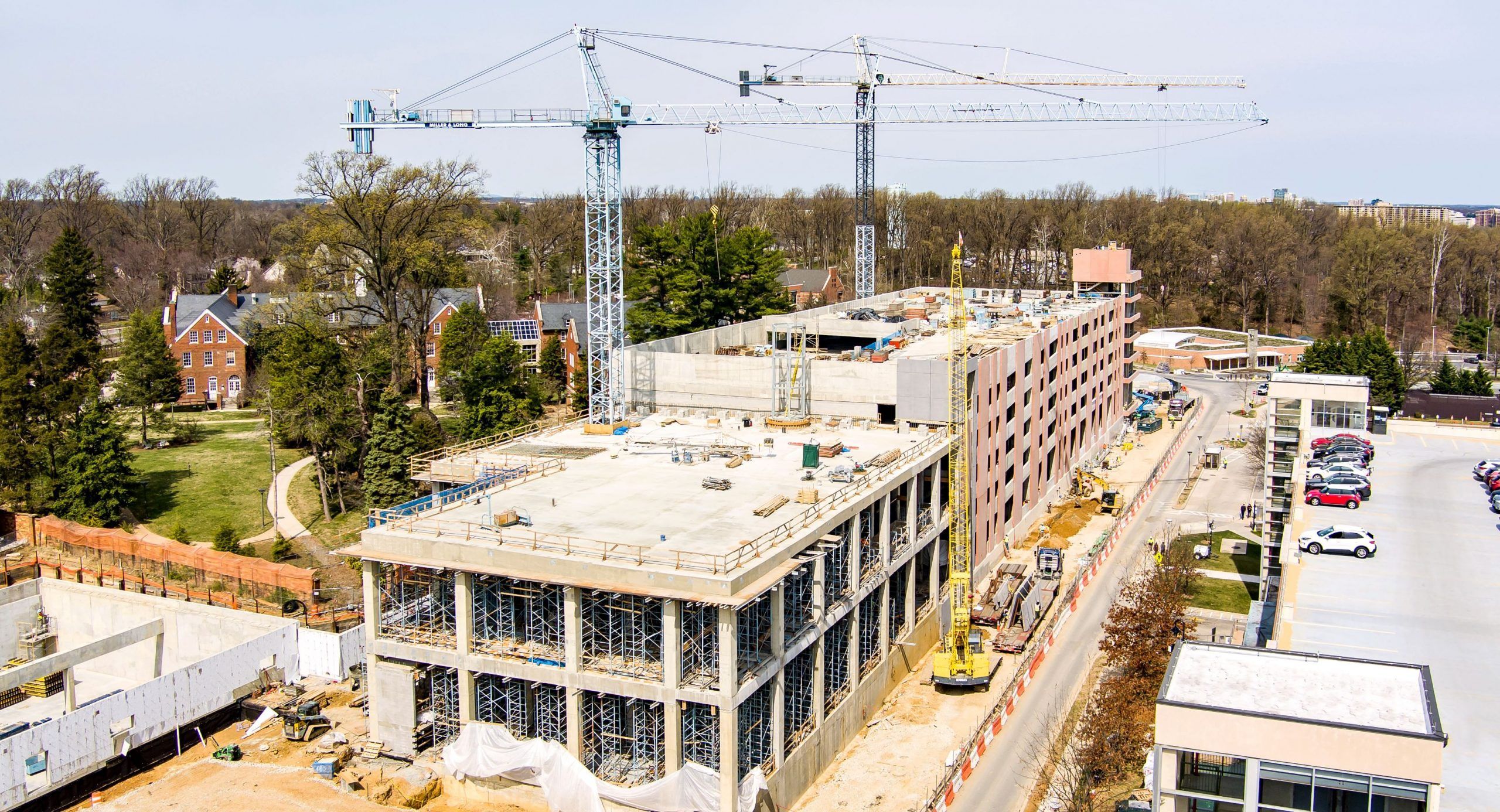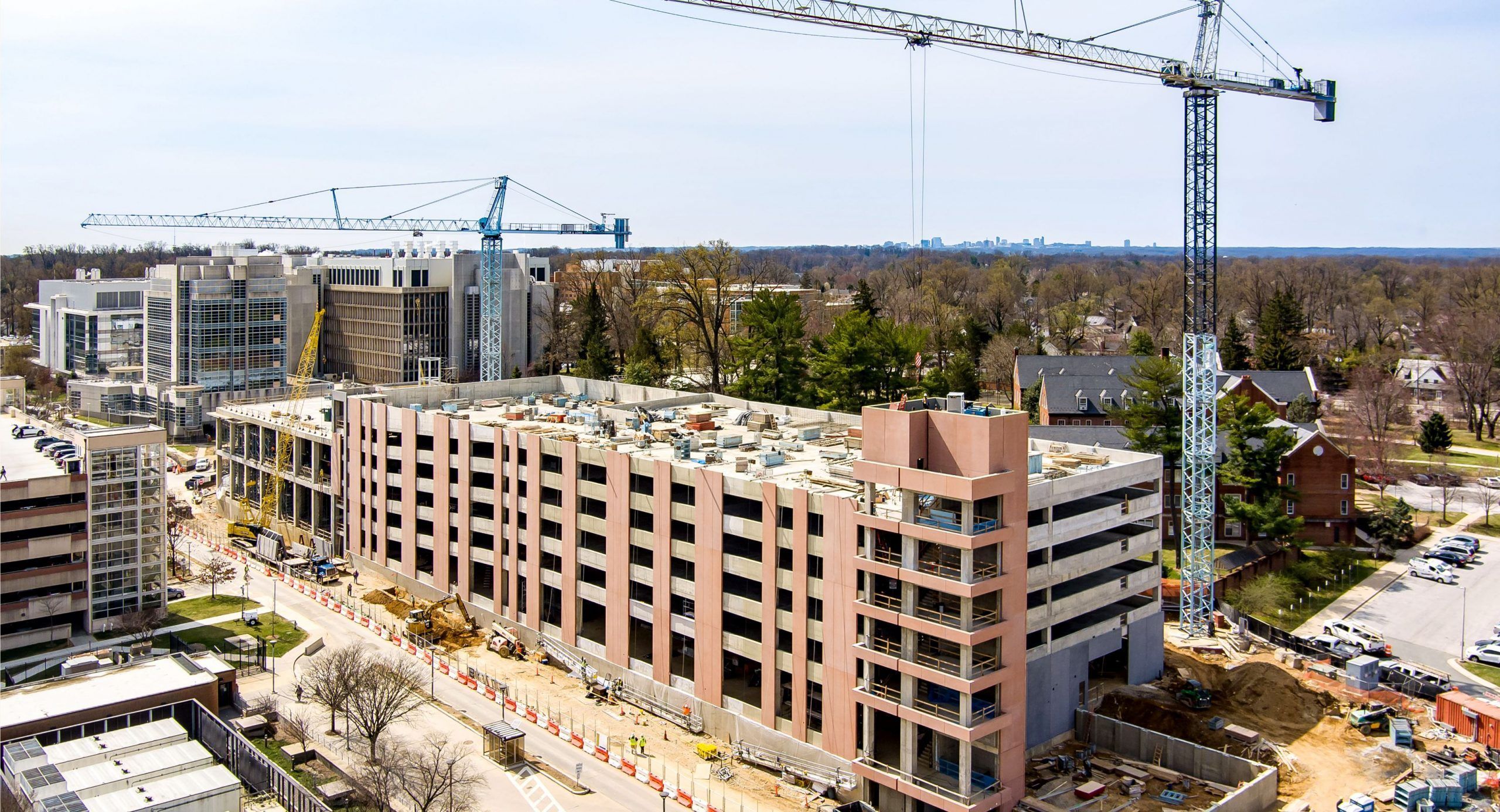 ---
Featured Projects
1900 Reston Station Plaza