Office Buildings
FDA Center for Devices and Radiological Health
The Food and Drug Administration (FDA) Center for Devices and Radiological Health includes two office buildings connected with bridges on the first, second, third, and fourth floors. The completed structure provides over 430,000 SF of floor space and required 2,500 tons of reinforcing steel. The building consists of two-way 9 ½" thick mild steel reinforced slabs with perimeter beams. Integrated into the structure are architectural concrete foundation walls that are visible in the courtyard – complete with reveals, exposed tie holes, and an as-cast finish.
Details
Functional and attractive façade – the use of architectural cast-in-place concrete to construct portions of the façade required a high level of craftsmanship. Since imperfections were unacceptable, there was no margin for error.
Careful planning – knowing the exposed cast-in-place concrete was part of the final appearance of the project, Miller & Long collaborated with the architect on the preparation and placement of plywood and construction joints, seams, and colors.
summary:
Category: Office Buildings
Location: Silver Spring, MD
General Contractor: Balfour Beatty
Delivered: 2008
CY: 23,000
SSFS: 368,000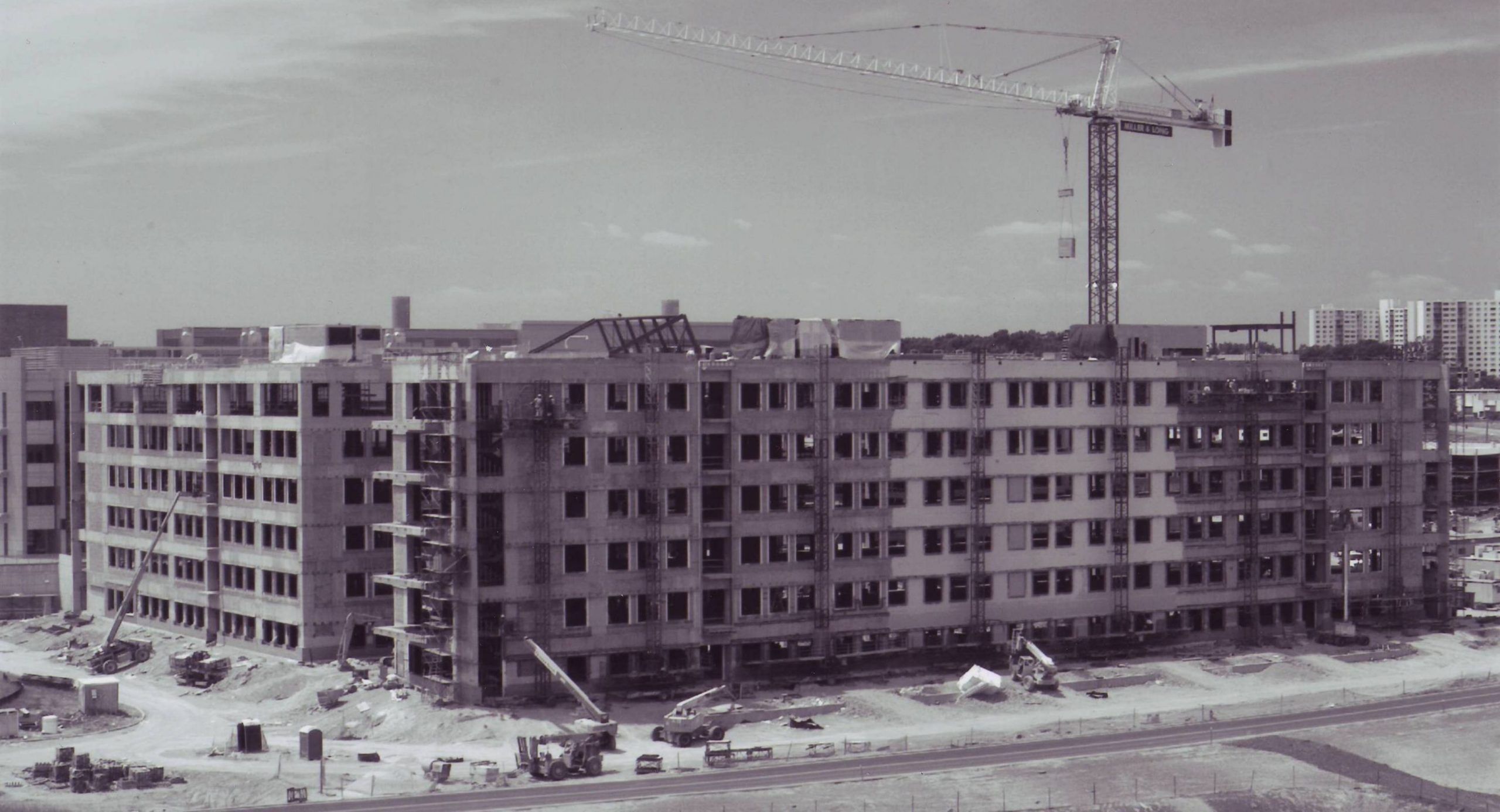 ---
Featured Projects
1900 Reston Station Plaza