Mixed-Use
8300 Wisconsin Avenue
8300 Wisconsin Avenue, also known as Flats 8300, is a nine-story 359-unit luxury multifamily, mixed-use building designed with abundant amenities. On the ground level is a 50,000 SF Harris Teeter, the first new grocery store in Bethesda in 20 years, with a below-level parking garage.
Details
Parking deck – four floors below grade that offer 597 parking spaces.
Overall building structure – each of the nine levels encompasses 44,000 SF.
Framing – with the ground floor being 20' high, transfer girders were used to accommodate new residential columns above.
Temporary structural steel support column – one of the new residential columns could not be supported by the transfer girders due to a lack of headroom clearance. To solve this issue, a temporary steel column was introduced at the foundation up to the new column. To alleviate the need for shoring on each floor and for ease of construction, the new column was hung from the post-tension girder at the roof for permanent structural support. After the roof slab was poured, the post-tension girder stressed, and the designed strength reached, the temporary column was removed.
Topography – 10' of grade difference from the east to the west sides.
summary:
Category: Mixed-Use, Multifamily
Location: Bethesda, MD
General Contractor: Donohoe Construction
Delivered: 2016
LEED: Gold
CY: 33,000
SSFS: 715,000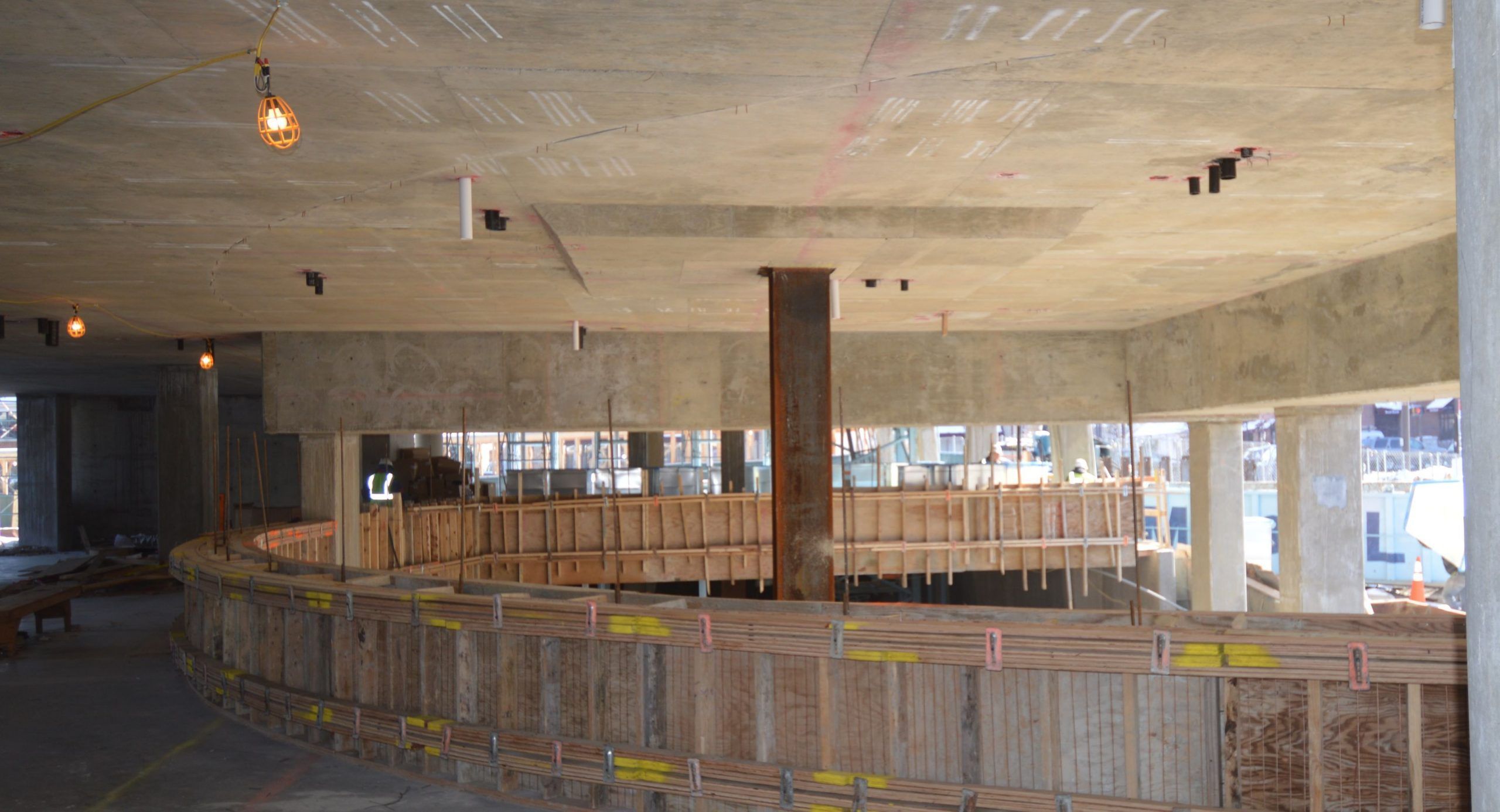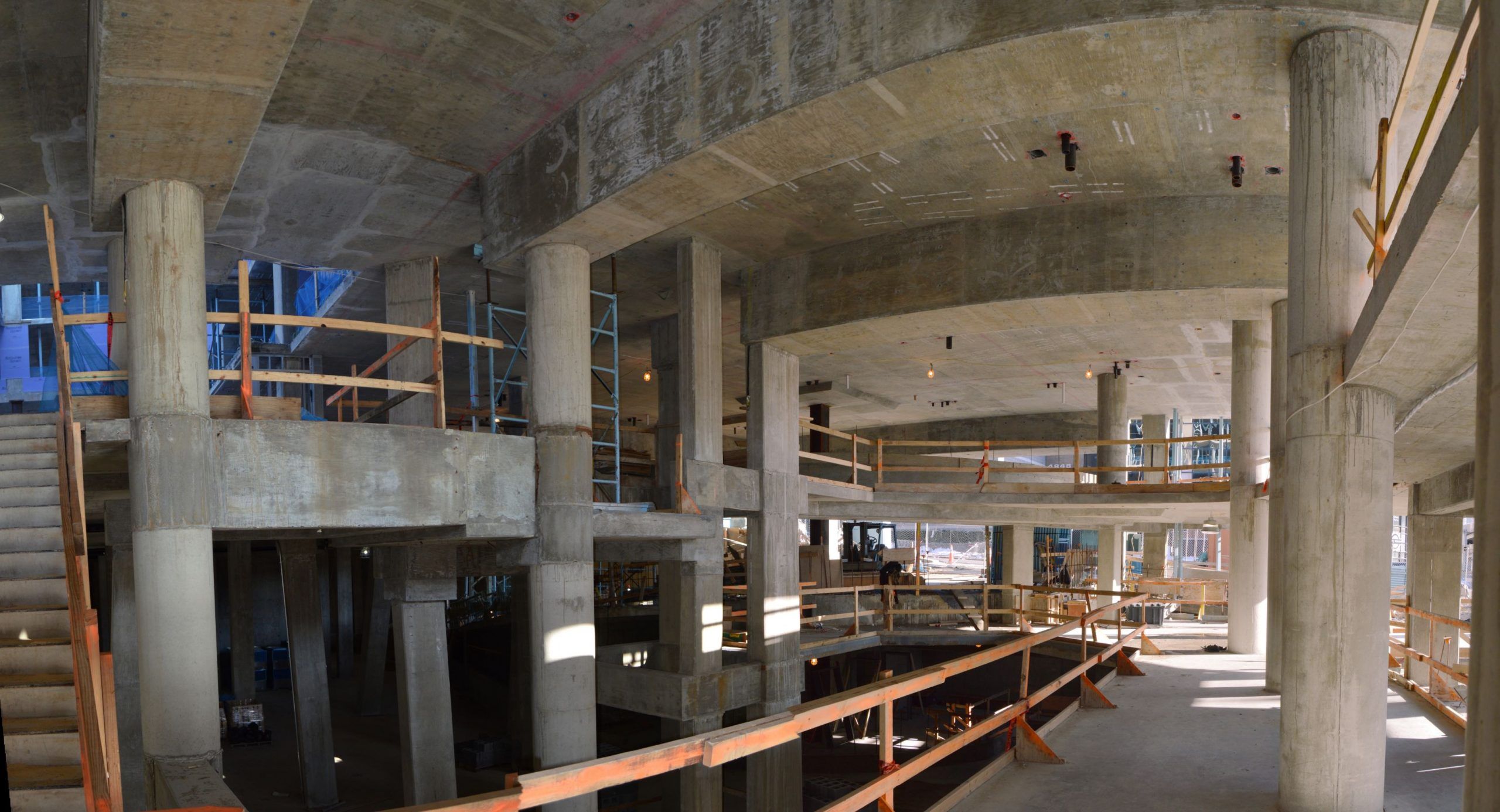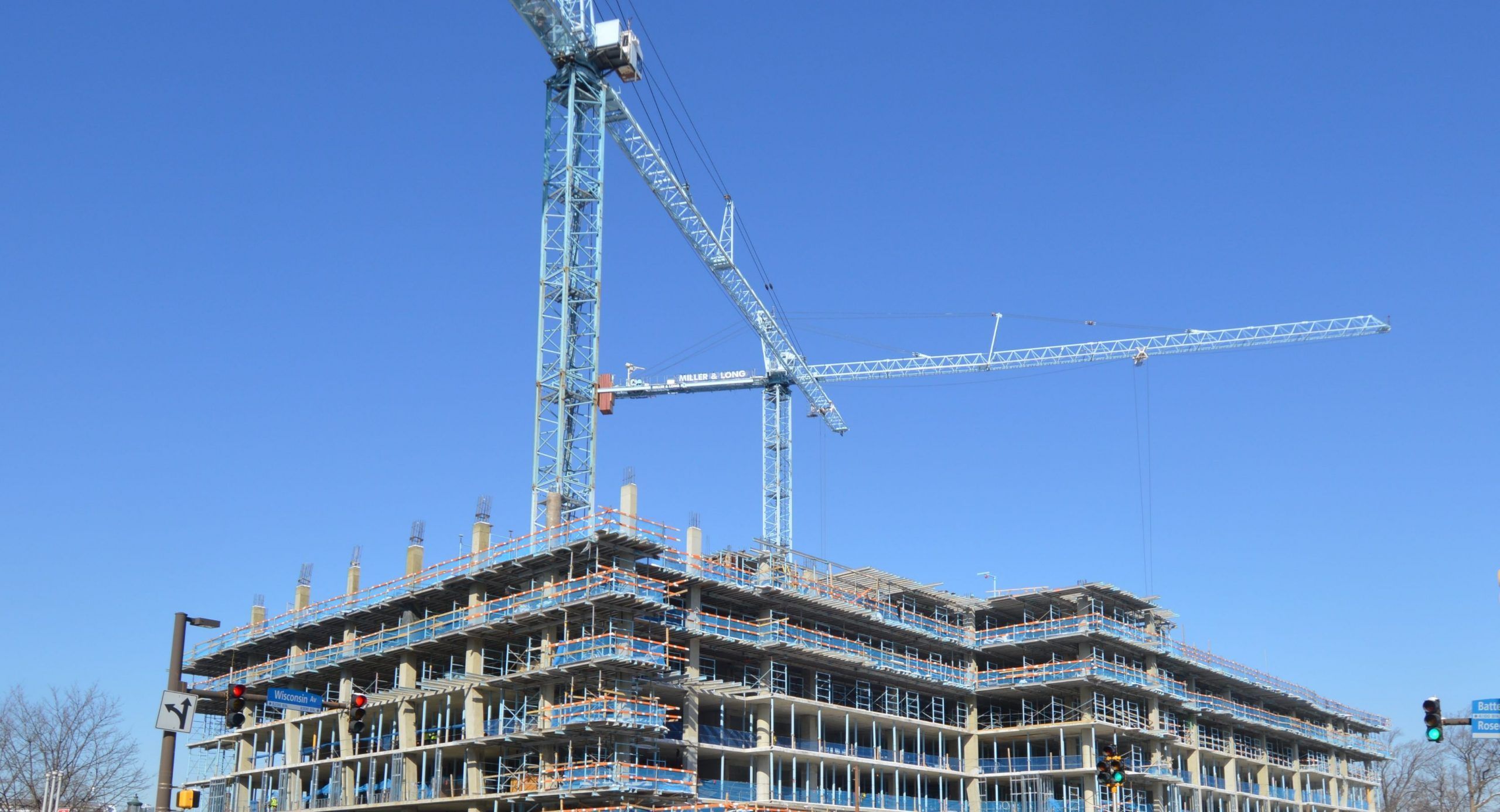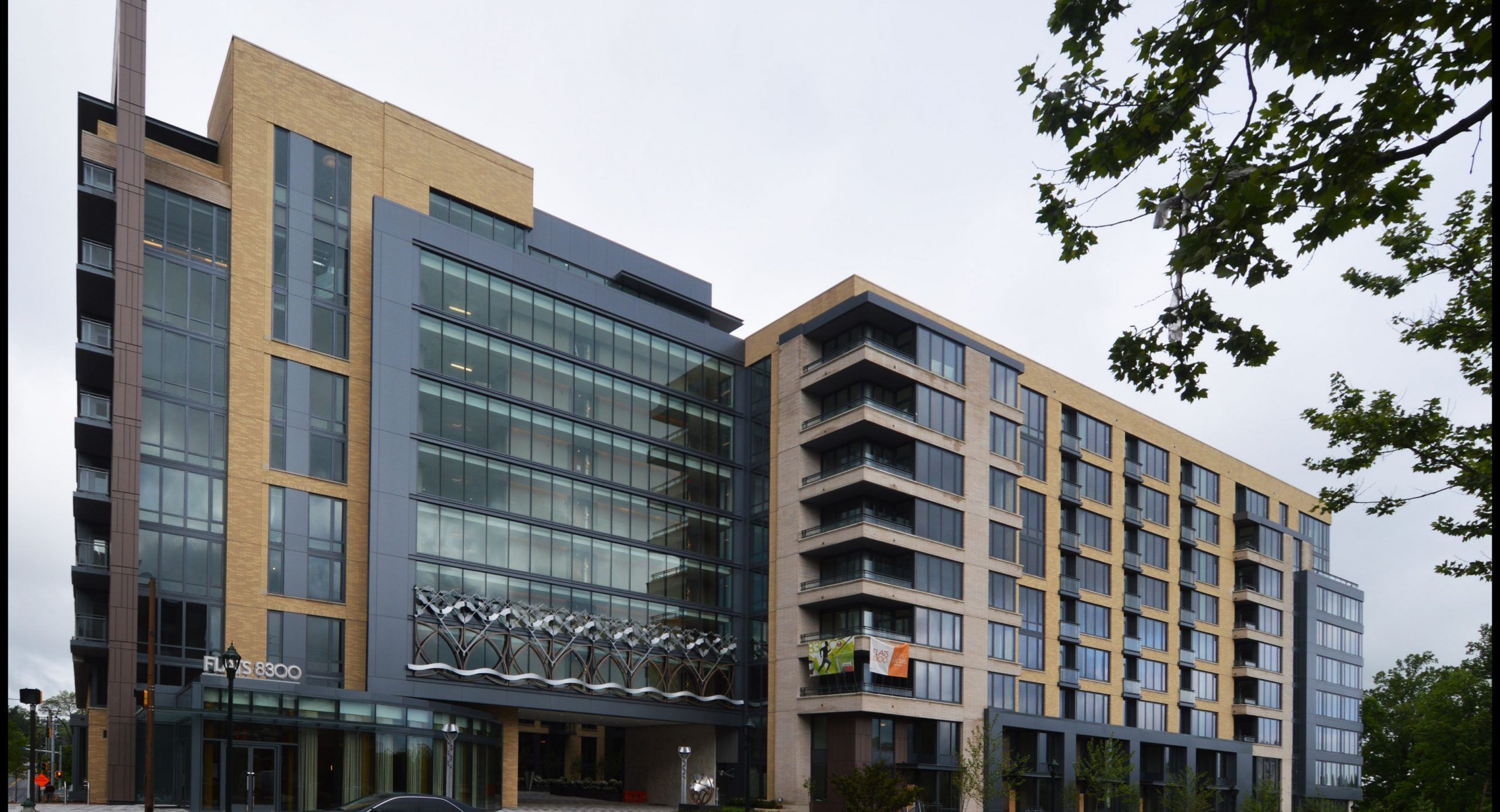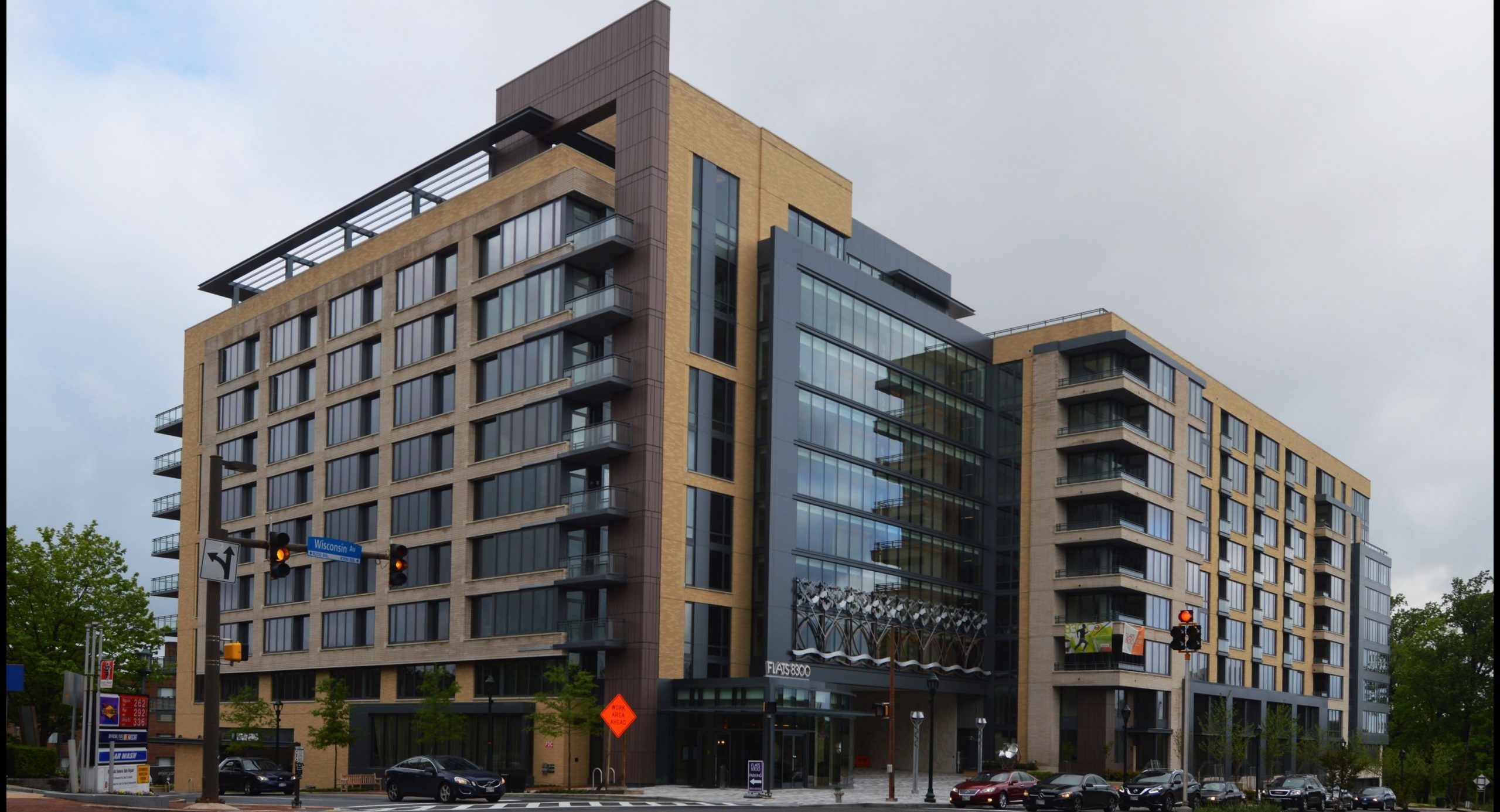 ---
Featured Projects
1900 Reston Station Plaza