Mixed-Use
Upton Place, 4000 Wisconsin Ave., NW
Upton Place represents the impressive transformation of a razed office building into a modern mixed-use destination in a thriving Washington neighborhood. It also is unique in that Miller & Long served as the cast-in-place concrete subcontractor for the original office building in 1986. In all, the project will offer 455 apartments in the six-story east tower and 234 apartments in the eight-story west tower above approximately 100,000 SF of prime retail space. A restored 825-space below-grade parking garage rounds out the property.
Details
Renovation – the existing building was torn down to the first floor, exposing the four floors below street level. For the cast-in-place concrete work, Miller & Long provided two tower cranes, shear wall forms, and numerous concrete pumps and pump extensions. 
Limited tower crane accessibility – some of the areas where concrete is typically poured were not accessible with a tower crane, including the column jackets or column repairs, new foundation, and many of the new shear walls or elevator cores in the floors below street level. 
Additional load on existing columns – new building designs called for the addition of a below-ground level between two existing floors using numerous free-standing columns that were put in place to support the original structure (not the new construction). These columns needed to be strengthened and redesigned to meet the new condition requirements.
Tower cranes as static bases – due to the tower cranes' limited access, the team erected two very large, weighted tower cranes with "static bases" connected to the existing structure. These were held up with large steel dunnage through the structure down to the new foundations. One crane was 210' high; the other was 161' high.
Framing by hand – instead of relying exclusively on heavy-duty form work, much of the underground framing was completed by hand using materials that could be delivered and hand-carried to the work location. Even with these restrictions, we were still able to fulfill the schedule demands needed for the project.
650 CY of shotcrete – using shotcrete in lieu of traditional cast-in-place methods provided the accessibility, flexibility, and durability required for this project.
summary:
Category: Mixed-Use, Renovation
Location: Washington, D.C.
General Contractor: Donohoe Construction
Delivered: 2022
CY: 25,000
SSFS: 490,000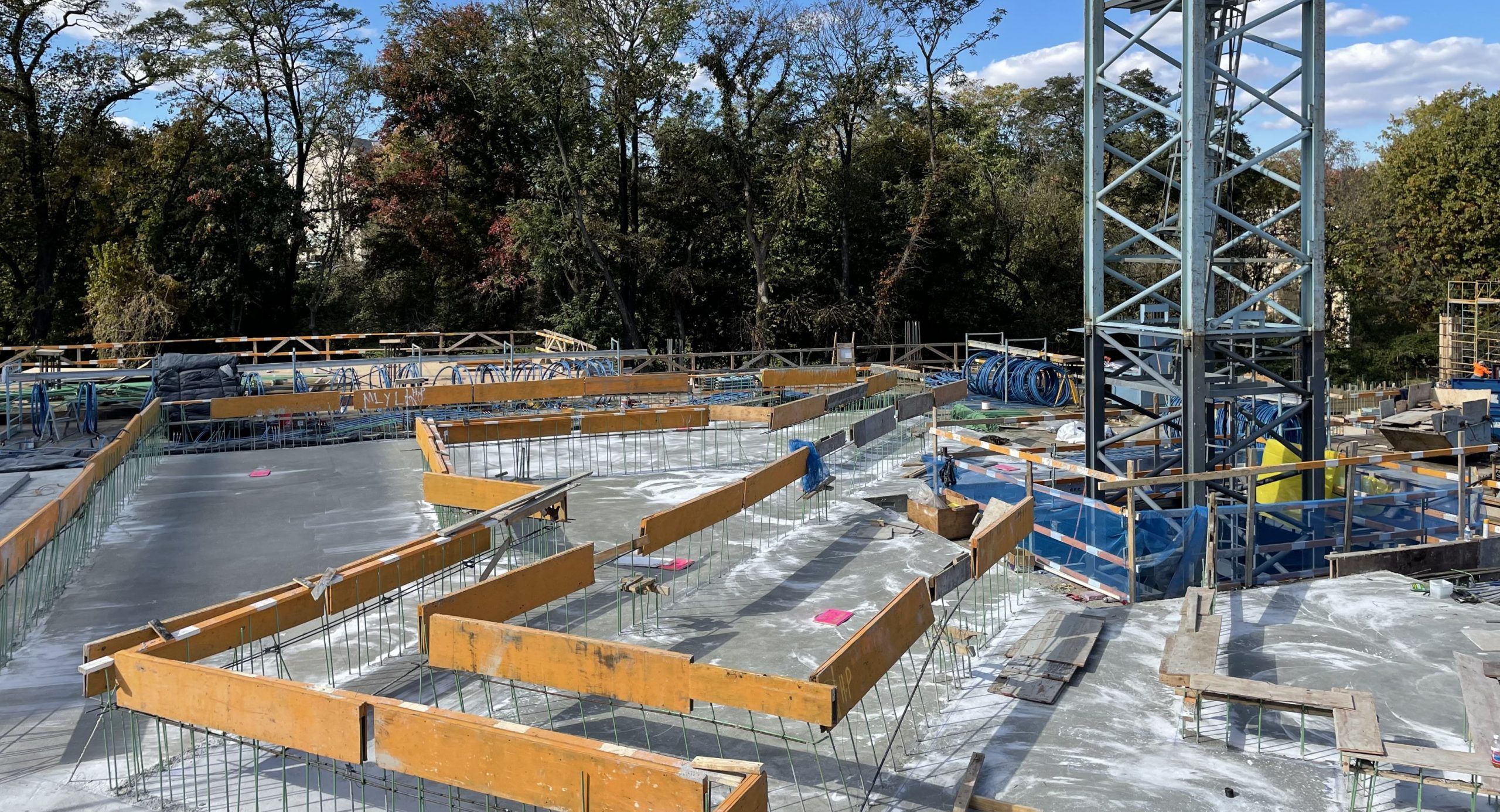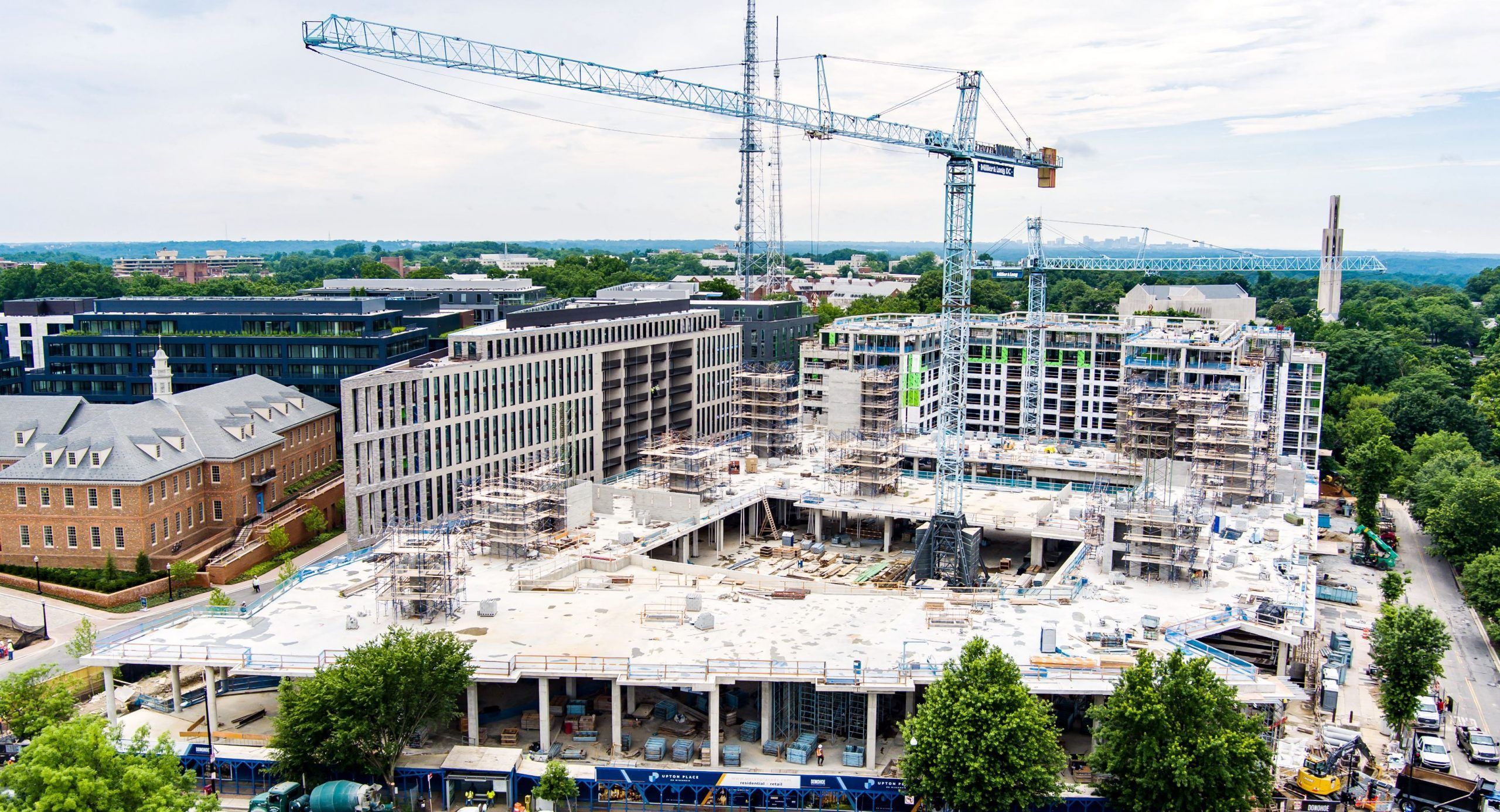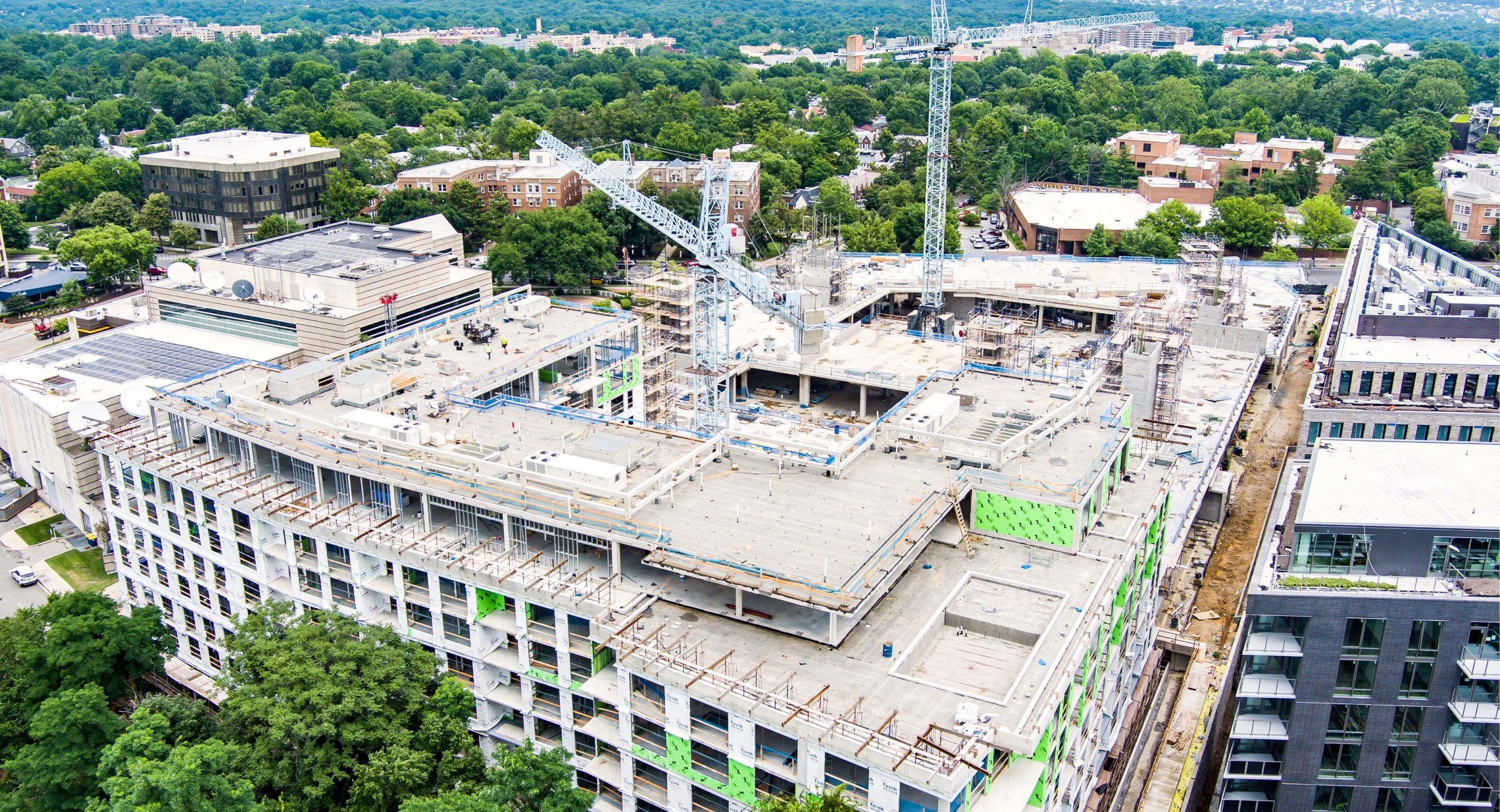 ---
Featured Projects
1900 Reston Station Plaza